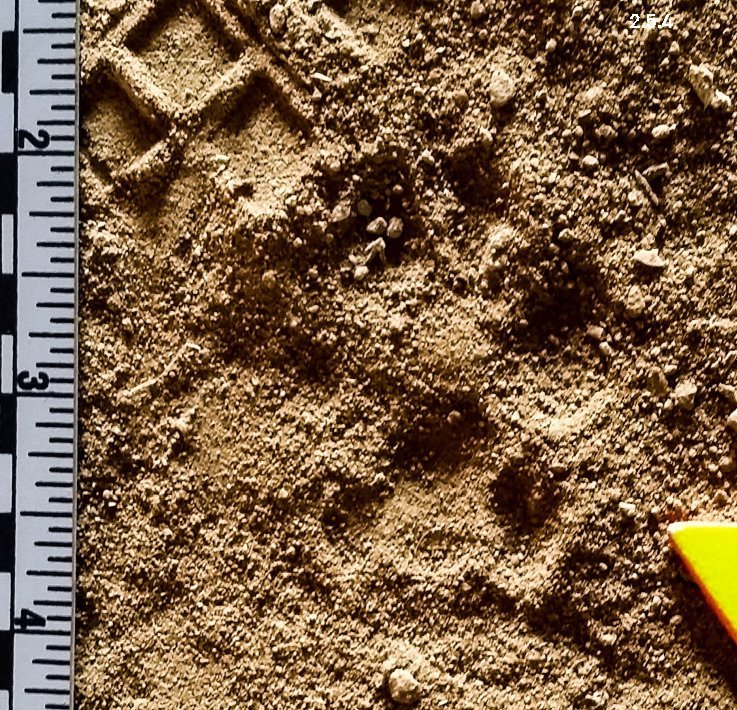 (i) For the track in the photo, describe each of track features a-g.
(ii) For each of track features a-g, say whether it is a better match for bobcat or gray fox tracks.
(iii) State whether you think that it is gray fox or bobcat and say what features convinced you.
a. Track lengths.
b. Pad size compared to size of toes.
c. Pad shape.
d. Toe arrangement.
e. Toe shape
f. Shape of negative space between the toes and pad.
g. Lines of negative space separating middle and side toes.